Controlling glucose levels in the organism is a fundamental aspect for people, since alterations of this substance in the organism can cause different health problems. Therefore, a blood glucose meter plays a key role, especially for people with diabetes.
People with diabetes are more likely to have their blood glucose levels rise considerably, posing a risk of hyperglycemia. This can lead to various health problems, especially cardiovascular problems.
Similarly, too low blood glucose levels are a negative element for people, as they can also lead to health problems of various kinds.
KETO-MOJO GK Blood Glucose Meter
This is the best selling blood glucose meter on Amazon. Its 4.5 out of 5 points, confirms the effectiveness of the KETO-MOJO GK meter, ideal for measuring blood glucose while on the KETO diet.
Next generation meter with the most advanced technology, including Bluetooth integration. Get results on your keto diet and manage your diabetes by testing ketosis and blood sugar levels.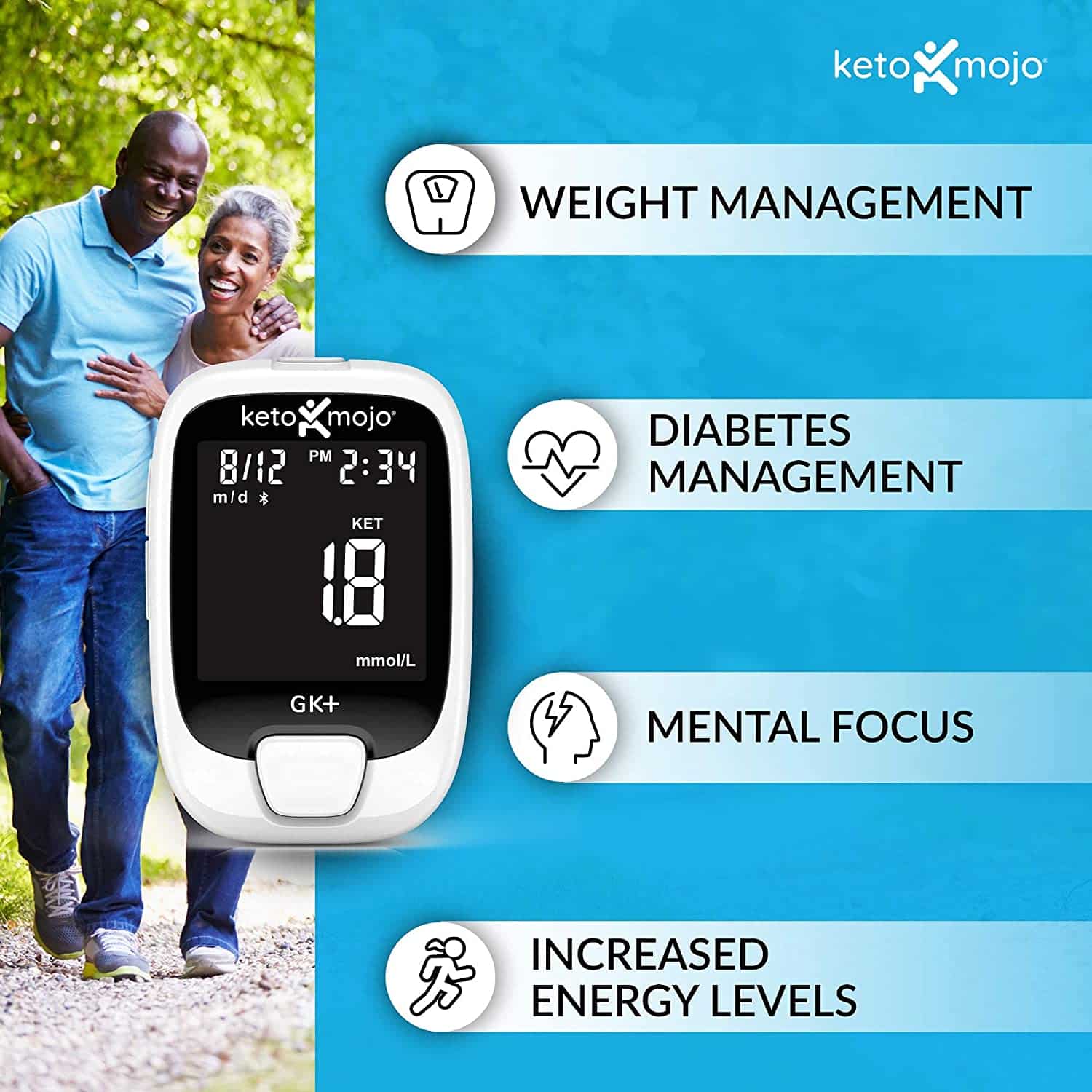 This dual test kit for glucose and ketones gives you greater insight into your diet and which foods can negatively affect your results.
On Amazon's website you can learn about a large number of meters to control the level of sugar in the blood. The KETO-MOJO is one of the most outstanding for its different options and the APP for cell phones.
Comes with a free smartphone app where you can instantly sync your readings to your phone and track your ketones and glucose on other popular health apps. The app automatically calculates your glucose ketone index (GKI), an important measure of metabolic health.