In our Android phones we store a lot of information that we hide carefully. Also, there is always the risk that in an error someone may want to review and inspect our files or conversations we have on the device.
But there is a way to find out who tried to check our Android phone and especially if they succeeded in unlocking the device. Thanks to the application "Who touched my phone?", it is possible to discover the person who tried to access our information. Follow here step by step how to use this app.
Find out who tried to unlock your phone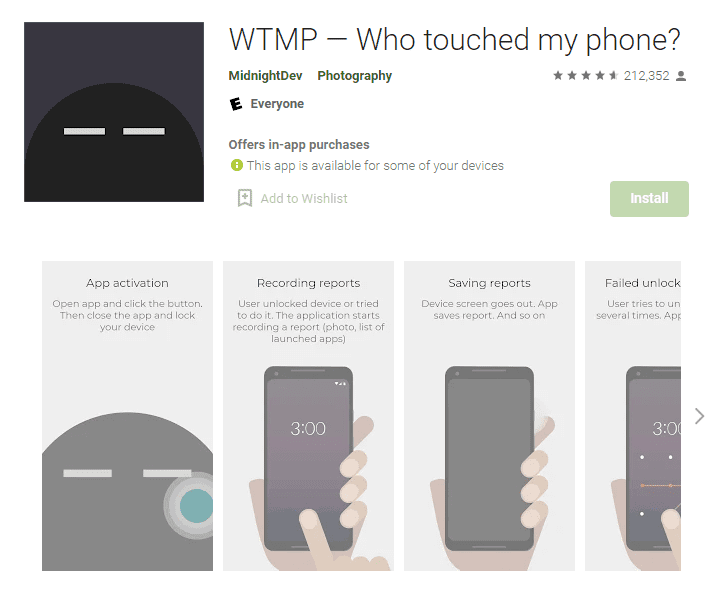 Enter the Google Play Store and search for "Who touched my phone?", an app developed by
MidnightDev.
Install the application and give it the corresponding permissions.
Run the app with the button that appears on the screen.
After following the steps, the application will be running in the background. This way you will be able to know who tried to unlock your Android phone.
What is Android?
Android is a mobile operating system designed for touchscreen mobile devices such as smartphones and tablets. In addition, it is a system developed by Google and based on the Linux Kernel and other open source software with the aim of facilitating the use of a large number of applications in a simple way.
It was initially developed by Android Inc, which was later bought by Google in 2005 to be presented two years later, in 2007, in the advancement of open standards in mobile devices. Its main Android source code is commonly known as Android Open Source Project (AOSP) and stands out as the most widely used mobile operating system worldwide.