Back pain, particularly lower back pain, can be an agonising ache that's all too frequent. Many sufferers turn to painkillers, and acetaminophen, also known as Tylenol or Paracetamol, is one of the most popular options, but its effects have been increasingly questioned over the suspicion of a placebo effect. When following guidance by doctors and pharmacists, painkillers are a quick and effective way to alleviate pain, and have few side effects, especially for those sold over-the-counter and taken occasionally. However, not everyone can take these medicines, and some people who can also look for other ways to ease this pain quicker.
Following information by the University of Sydney and the UK National Health System (NHS), we go over some strategies that are proven to reduce back pain on their own or combined with painkillers. The following text, however, does not constitute any form of medical advice, and you should not rely on it as a substitute for proper medical guidance. Talk to your doctor, physiotherapist or other qualified health professional for actual assessment or if your pain does not improve.
Should I take paracetamol for back pain? Some studies link it to a simple placebo effect
Many people can count on medicines sold without prescription to ease the back pain while it eventually disappears. The most popular options, the NHS site says, are non-steroidal anti-inflammatory drugs (NSAID), like ibuprofen. These work best when there are clear signs of inflammation. NSAIDs are often preferred to acetaminophen (paracetamol). The role of paracetamol in back pain management has been increasingly questioned over the last few years, as some large studies suggest it does not improve this type of pain, but simply causes a placebo effect.
A recent review led by the University of Sydney, one of the largest to date, confirmed this suspicion. They found that in most conditions acetaminophen was not helpful to reduce pain. When it comes to back pain, evidence was that it provided "no better outcomes than placebo; however, the healing effect of time could be mistaken for medicine efficacy", researchers claimed, adding that they found this drug to be "ineffective" in the case of lower back pain.
Back pain often has no apparent causes
According to the NHS, back pain is normally a minor and temporary ailment, and doctors can't always identify the source of back pain. This is known as non-specific back pain. Sometimes it's clearly a consequence of trauma or injuries like sprains or strains, but it's not uncommon that it happens for no apparent reasons.
Sometimes back pain is caused by other conditions like a slipped disc, where one of the discs of cartilage present in your spine ends up pressing a nerve or sciatica, where the sciatic nerve is irritated. These conditions, however, also manifest other symptoms like weakness, numbness or tingling, and require specific treatment.
How to improve back pain, according to experts
As the NHS site notes, back pain often improves after a a few weeks of months, but you can take some simple steps to soothe it.
Although back pain was once thought to improve when people rested in bed, experts now claim that some physical activity can actually hasten or contribute to recovery. In fact, resting for too long can actually worsen the pain. This does not mean exercising or doing intense activities, though. Instead, you should simply stick to your routines as much as possible. Obviously, the prospect will not seem very enticing to those suffering from this type of aches, but experts claim that discomfort usually fades over time. You can include painkillers here to help you with the pain at first, NHS.
If you can, however, sometimes back exercises and stretches are beneficial to ease the pain, experts say. You can find some guided tutorials on their site to do these exercises at home. More generally, exercising regularly is known to strengthen your back and keep it healthy. Simple activities like walking, swimming or doing yoga or pilates can get you a long way.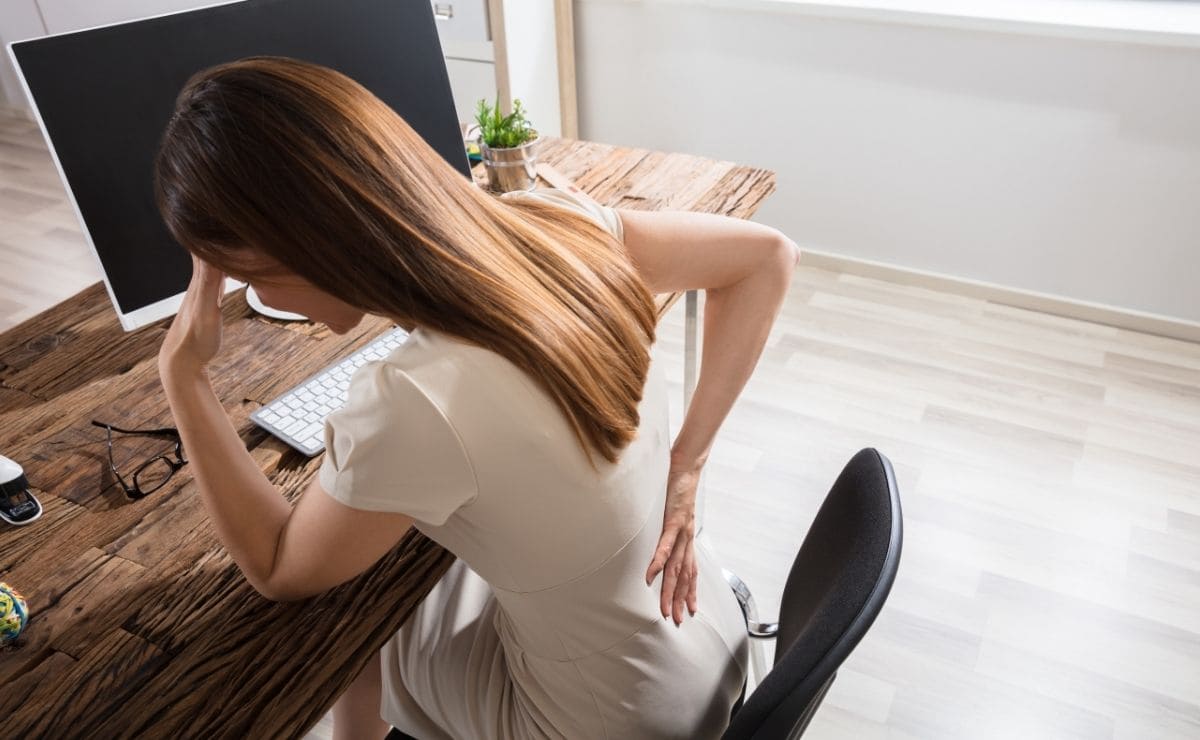 You can also temporarily use compression packs. These are sold in many pharmacies and can be hot or cold. They will provide you some relief and ease your pain, if only temporarily. Many other objects can serve this purpose, like a warm water bottle or a frozen bag of water of vegetables — be sure to wrap it in cloth to prevent cold burns —.
Finally, the NHS advises to seek medical help for your back pain if this does not show any signs of improvement within weeks, the pain is so intense that stops you from carrying on with your daily activities or it becomes worse over time. If you are struggling to cope with the pain despite these exercises or painkillers, you should talk to your doctor. This can also be a good idea if you are simply worried about the nature of your back pain, NHS says.