The connection between B12 vitamin and mental health has intrigued scientists for quite some time now. Some evidence backs the thesis that it may play a fundamental role in getting our brains to function properly. Findings by a recent study also support that it may affect the mood of older adults, although more research is needed.
Vitamin B12 is a water soluble vitamin naturally present in animal-based foods. As the American National Institutes of Health describe, vitamin B12 is an essential nutrient for keeping your blood and nerve cells in good condition, and it also prevents megaloblastic anemia, where red blood cells are fewer and larger than normal, so they don't carry as much oxygen, making you feel tired.
Vitamin B12 and Mental Health
Researchers have been trying to figure out how this vitamin is connected to cognitive function and mental health. A recently published study that examined more than 3,800 older adults made some advances. The unabridged title, published by the British Journal of Nutrition, is "Low vitamin B12 but not folate is associated with incident depressive symptoms in community-dwelling older adults: a 4 year longitudinal study".
The study sought to observe the relationship between blood plasma folate and vitamin B12 levels depressive symptoms. While no association between folate status and incident depressions was found, researchers did note that participants with B12 vitamin deficiency had a "significantly higher" likelihood of incident depression for the next four years. Although the institutes advise to get most nutrients from food and beverages,
None of this is to say that those struggling with mental health issues should abandon effective, research-backed treatment, because the existing literature on B12 effects is still small.
Besides, the existing studies have only focused on people who already had low B12 levels, so those with normal levels should not turn to it without previous medical indication. At any rate, you should only speak to your doctor or therapist when looking for advice or guidance before introducing changes to your diet or lifestyle that may affect your health.
In recent years there has been a growing interest in investigating how B12 vitamin affects mental health and brain function. A 2011 study, for instance, found that B12 deficiency was a risk factor for developing cerebral atrophy. For this study, published by the Neurology journal, researchers from the Chicago Health and Aging Project examined indicators of 121 participants.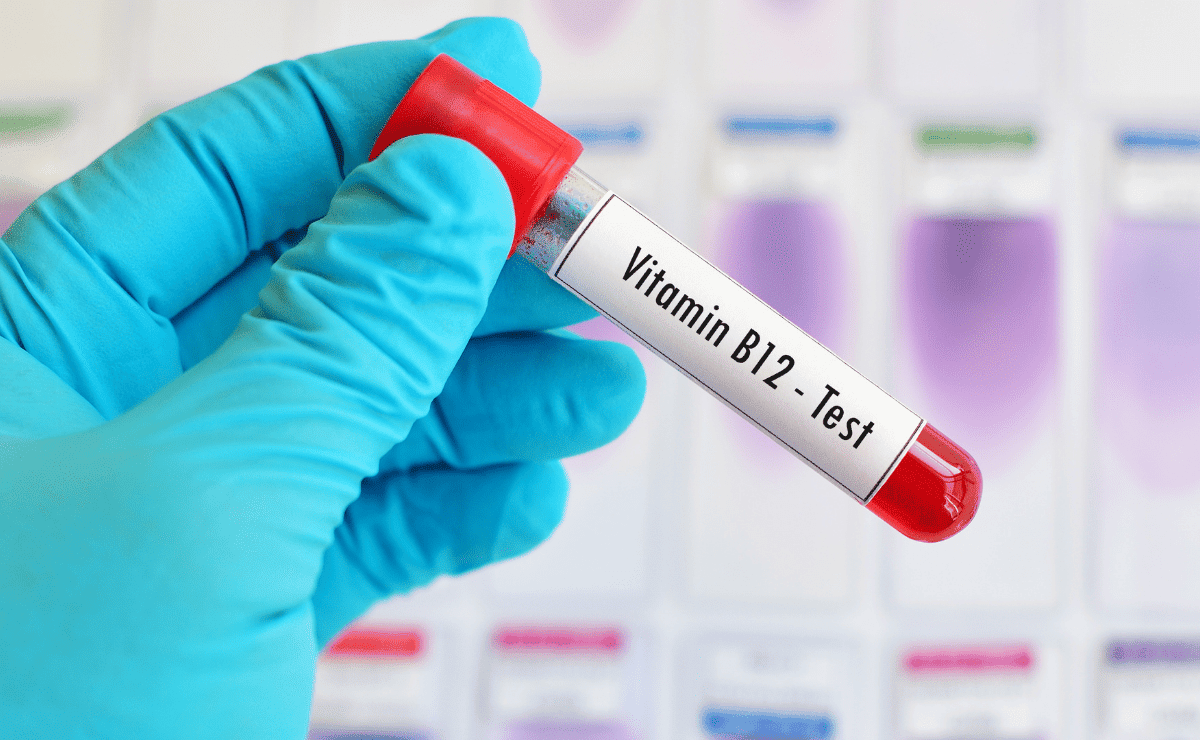 They concluded that methylmalonate, a specific marker of B12 deficiency, may affect cognition and reduce brain volume, and that vitamin B12 levels "may affect the brain through multiple mechanisms".
What's the right amount of vitamin B12 for a healthy diet?
Per the NIH, the recommended daily amount of vitamin B12 in micrograms is 2,4 for adults, 2,6 for pregnant teens and women, and 2,8 for breastfeeding teens and women. Because the human body stores "1000 to 2000 times as much vitamin B12 as you'd typically eat in a day", it can take years for deficiency to show its face.
B12 is naturally present in animal foods, like fish, meat, poultry or dairy. Clams and beef stand out as the best sources of this nutrient. None of these are an option to vegans, but they can make use of fortified foods like some cereals or dietary supplements to make sure their B12 intake is not affected.