We all know how important is to start the day after a good night's sleep. It affects your mood, memory, performance, judgement and overall wellness. It's also commonly known that our diet has great leverage in deciding how well we sleep. While we all were taught to avoid caffeine and heavy dining, there are also some "superfoods" options that can get you wind down at night.
How much sleep is enough sleep?
The amount of sleep you need varies greatly and depends on your age, overall health, lifestyle and whether you have been sleep deprived recently or not. However, as a general recommendation, the ideal range is 6-9 hours of sleep for adults. Knowing that this is just a general reference and the actual number of hours will change from one person to another, in recent years doctors have been drawing attention to the fact that quality is the first thing you should be paying attention to when revising your sleep hygiene.
Superfoods for bedtime
Many people resort to vitamin or melatonin supplements in order to fight insomnia. These can be effective because they contain nutrients that play a role in making your brain feel sleepy. However, there's plenty of "superfood" options that you can consider to make use of these components without having to take pills.
Peanut butter
When trying to fight ocasional insomnia, one element you should look for at the grocery store is tryptophan, an essential amino acid that you have to ingest, as your body is not able to produce it on its own. Tryptophan is a natural sleep inducing substance that helps produce serotonin, a neurotransmitter involved in sleep functions.
Per MedlinePlus, peanuts are protein rich nuts that contain great amounts of tryptophan, so they make for a great late night snack for hitting the sack.
Cherries
Cherries can help you boost your melatonin levels. Melatonin is a molecule that critically impacts the circadian cycle in humans. A 2011 study confirmed that Tart Montmorency cherries, a variety of sour cherry traditionally grown in France, contained high levels of this substance.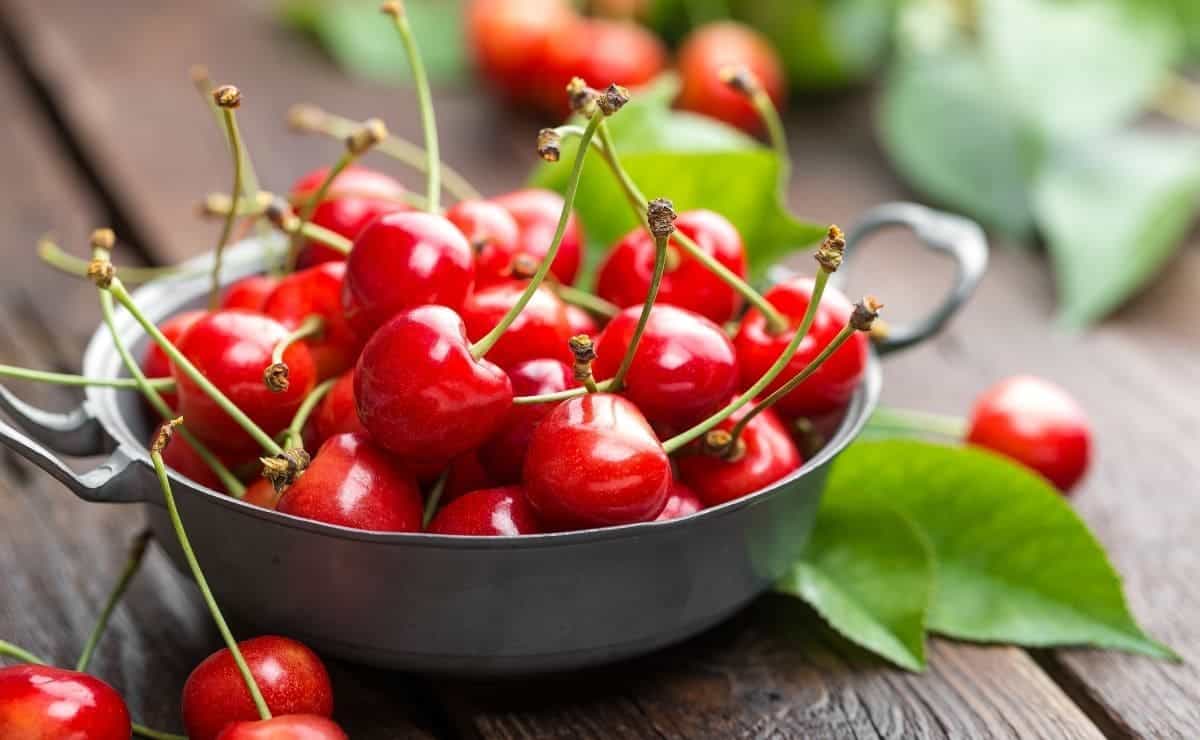 Volunteers that ingested tart cherry juice before going to bed saw their melatonin urinary levels soar, suggesting that this food had a beneficial impact in improving sleep duration and quality. If you want to naturally induce sleep, including cherries in your diet is a safe bet.
Carrots
Another thing to keep in mind is that heavy meals are your enemy when trying to sleep at night or simply nap away. You already know that, but certain vegetables can also have the opposite effect. The key element to look for here is B6 vitamin, that along with other nutrients like potassium and vitamin A may help you get to sleep faster. Carrots, whether consumed natural, canned or frozen, or in juice, all contain these elements.
Chamomile tea
Infusions and herbal beverages are a pantry staple for the sleepless. The sheer number of formulations that are available can be overwhelming, but chamomile tea should make it to your grocery list. This herb has proven effective in inducing sedation, as it's rich in apigenin, a compound that also accelerates drowsiness.
According to a 2015 study published in the Journal of Advanced Nursing, focused on women with sleeping difficulties that hd recently become mothers, those who consumed chamomile had showed signs of improvement in terms of sleep quality. Chamomile tea is best drunk around 45 minutes before going to bed, so as to let the body metabolize it.
Almonds
Another type of nut rich in potassium and B vitamins. As mentioned above, these may help you unwind. Need some ideas? Try using almond butter — or chopping almonds altogether — and spread it or sprinkle them on a toast along with some banana slices. Bananas are a great source of potassium — according to the US Department of Agriculture, up to 358 mg per 100g!