Everyone needs adequate blood glucose levels (blood glucose) for the organism to function properly. However, too high glucose levels can be detrimental to health, as can excessively low levels.
In this sense, people living with a disease such as diabetes must be even more careful in controlling their diet to avoid peaks of too high blood glucose levels.
Thus, the ability of a food to increase blood glucose levels after consumption is measured mainly in two elements: The glycemic index and carbohydrate. The combination of the two indicates the glycemic load of the food.
Glycemic control
In a way, the glycemic index parameter of a food measures the speed at which the carbohydrates present in a food reach the blood in the form of glucose. In this sense, it is always advisable for people with diabetes to opt for a diet based on products with a low glycemic index.
There are different tables concerning the glycemic load of foods. In general, a food has a high glycemic load when it is higher than 20. Between 11 and 19 we speak of a medium glycemic load; and below 10 it is a low glycemic load.
In addition, it is important to take into account not only what we eat, but also the order in which we eat it. In other words, the order in which we eat certain products also has an important influence on the increase in glycemia.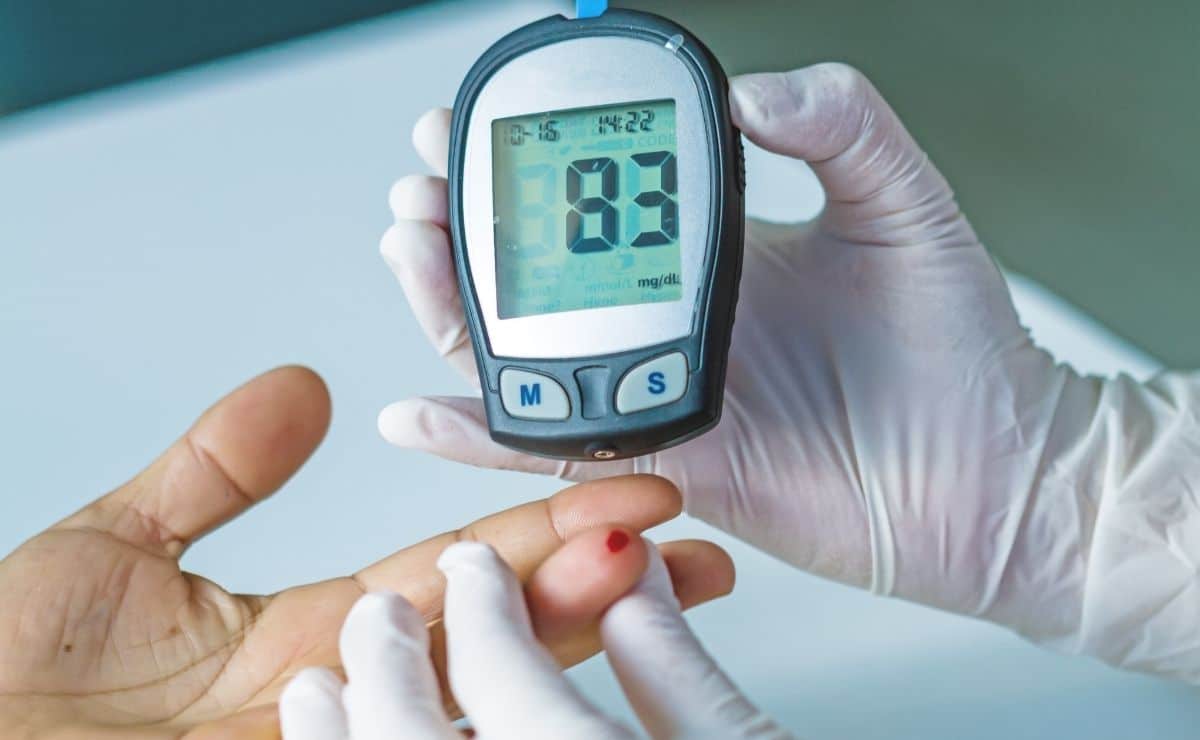 In this regard, experts recommend eating foods rich in fiber or protein before those rich in carbohydrates.
Foods with low glycemic index
In spite of all the above, it is necessary to clarify that people with diabetes do not have any 'forbidden' food. However, it is advisable to reduce or limit the intake of certain products that can raise blood glucose levels rapidly.
In this sense, it is important to follow a healthy, balanced diet in accordance with the characteristics of the disease with which they live. Thus, we expose 5 healthy foods for their low glycemic level:
Beet: It is one of the most appropriate plant foods for people with diabetes. Each 100 grams of beet provides 7 grams of carbohydrates and 3 grams of fiber, with 2.5 of glycemic load. An ideal way to consume it is through a juice.
Oatmeal: It is a fashionable product nowadays thanks to its high nutritional value. The consumption of this food provides energy to the organism and favors the increase of stool volume. It helps to control blood glucose levels.
Red fruits: They are rich in vitamin C and antioxidants such as polyphenols. In this group we include raspberries, strawberries, blackberries or cherries. All of them are indicated for people with diabetes due to their low glycemic index.
Chickpea: It is a type of healthy legume rich in protein and fiber. In addition, it also provides good doses of vitamins and minerals.
Sweet potato: It has a low glycemic index. It is a great food to incorporate carbohydrates in a controlled way and without risk for people with diabetes. In addition, it is a food rich in beta-carotene.
In any case, people with diabetes should follow the dietary guidelines set by a medical specialist, who should be consulted at the slightest doubt about the intake of certain products.