Vegetables are an excellent source of nutrients we should all try to include more in our diets. Packed with vitamins, protein and minerals, they can be consumed in many ways, all of them counting towards the 5 a day goal many health agencies recommend. In the wake of the "smoothie fever", many people dare to experiment with vegetables and the blender.
The following suggestions are meant for general purposes only, and you should not rely on it as as a substitute for actual nutrition advice from your doctor or dietitian. Talk to them to address any concerns or dietary needs, and always try to follow a healthy diet that is properly balanced according to their guidance. If you are trying to lose weight, do not use smoothies as a substitute for regular meals. Your healthcare provider can help you do it in a way that is safe for your physical and mental health. Do not follow crash diets, and never base your sense of worth on your weight or looks.
What vegetables work well in smoothies?
Delicious and creamy, smoothies can help you increase your fruit and veg intake. Before we show you some suggestions, though, a reminder: experts warn smoothies can be part of a healthy diet, but they are not a shortcut to it. You should not expect your smoothie to compensate for the lack of healthy foods or physical activity. If you are trying to eat more fruit and veg, smoothies are a practical way to include more of them in your diet, but they won't count for your 5 a day goal more than once. Besides, they come with a few caveats: eating whole fruit is preferred, for example, as blending and juicing processes release sugars and will not leave you feeling as full. So no, drinking smoothies does not mean you are following a healthy diet, as the British Heart Foundation explains.
Aside from that, there is nothing wrong in enjoying a veggie smoothie, especially if the alternative is not as healthful. With that in mind, we present you with some suggestions to prove that vegetables can make for a refreshing drink. Feel free to experiment with ingredients and quantities before finding what works best for you.
With a bit of imagination, sky really is the limit. Having said that, it is true that not every vegetable is suited for these drinks. Some of them will yield better results, like leafy greens vegetables — like spinach or kale —, carrots, beets, cucumbers, pumpkins or sweet potatoes.
Four veggie ideas for your smoothies
Pineapple and matcha smoothie
In this smoothie the grassy and somewhat bitter taste of matcha tea works quite nicely with pineapple. Simply add spinach, matcha and chopped frozen pineapple to the blender. Optionally, you can pour some oat milk and sprinkle a few hemp seeds.
Carrot and orange smoothie
This vibrant smoothie is sure to brighten even the gloomiest days. Sweet and subtle carrots tone down oranges, which add vitamin C to the mix, but you can also add oats or grate some ginger.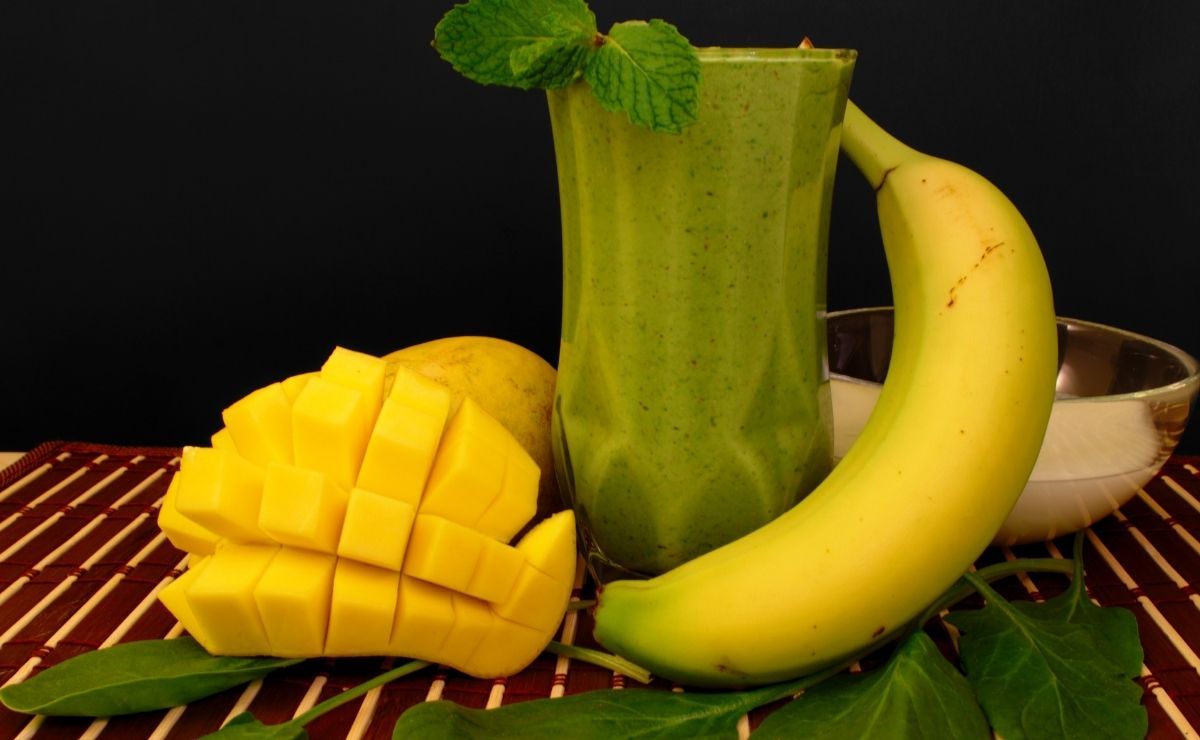 Blueberry, banana and spinach smoothie
Don't be fooled by the dark colour you will get after whizzing, this smoothie is as green as it gets. If you have a hard time eating spinach, you can enjoy some of its nutrients along with those of bananas and blueberries.
Kale and avocado smoothie
A few handfuls of kale leaves and half an avocado pair well with the juice of half a lime. To sweeten the mix, throw in some frozen pineapple chunks and a banana, along with cashew nuts or almonds to add even more nutrients.