With their distinctive bright orange colour and an earthy, sweet flavour, carrots are much more than rabbit food. This light vegetable can be consumed in a thousand ways and is also beneficial to your health for a number of different reasons. Some people have even hailed it as a "superfood". We go over some of its main benefits.
It's worth noting that the "superfood" label bears little meaning as far as science is concerned, and is often used for marketing reasons or as a symbolic way to talk about foods that are nutritionally dense. Never rely on one single food when you're planning your diet, and always try to aim for balanced eating habits that include a variety of healthy foods. Always talk to your doctor or registered dietitian before making any major changes to your diet.
4 ways carrots can be beneficial to your health
1. They are important for your eyesight
Carrots are named after carotenoids, a compound of pigments that are also responsible for their colour. They have antioxidant properties, which means that they counteract the pernicious effect of free radicals, thus protecting your health.
In the case of carrots, carotenes are beta-carotenes, a type that we convert to vitamin A during the digestive process. This is important for many body functions, essentially your eyesight, and also help your immune system stay in shape. Vitamin A deficiency is known to cause poorer vision. In fact, some studies point to betacarotenes  as responsible for lowering the risk of certain vision-related conditions, like macular degeneration, although this extreme is yet to be confirmed, as there are also studies claiming otherwise.
2. They are good for your bowels
Carrots are a good source of fibre, an element that's been associated with a lower risk of heart disease, stroke, type 2 diabetes and even bowel cancer, according to the NHS. The fact that they are loaded with fibre makes them a great resource to prevent constipation. Additionally, this orange vegetable seems to act as a prebiotic, because it's beneficial to those groups of bacteria and organisms that live in your intestines and are responsible for their correct functioning.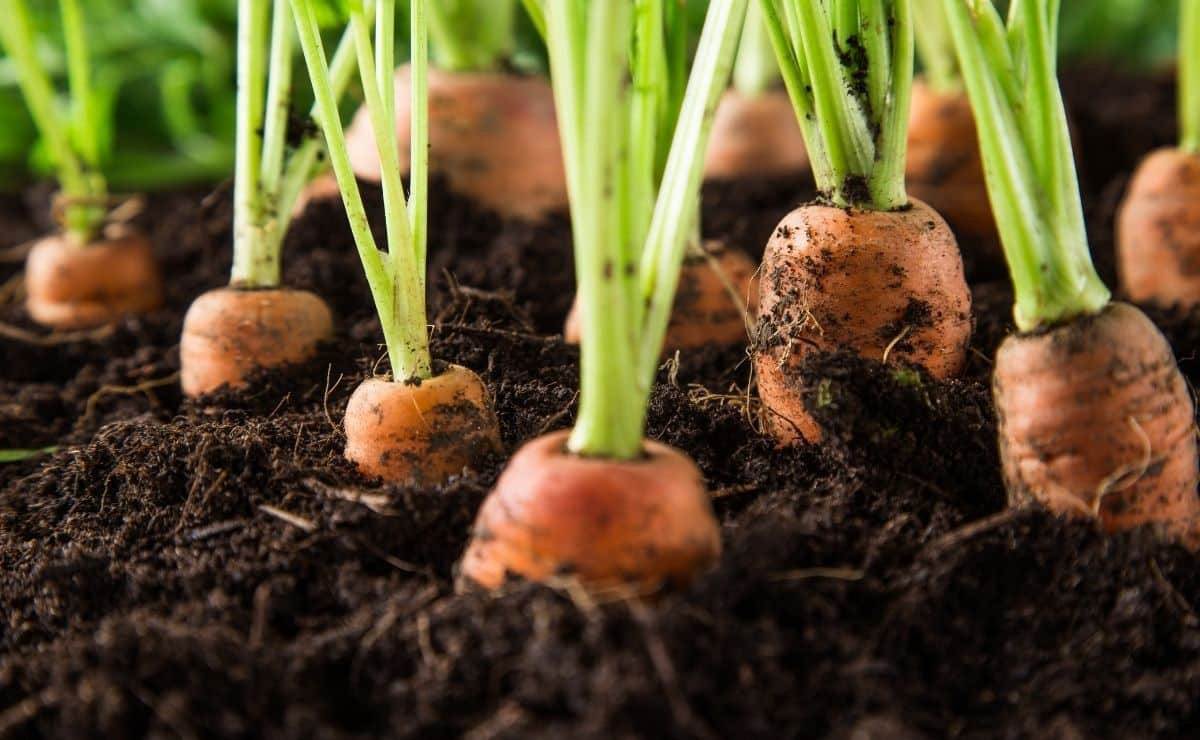 3. They're very diuretic
There's more than one way carrots help you in the toilet. Aside from helping your bowels, they can induce urination. This is because they are mostly water. According to the US Department of Agriculture, around 80% of carrots is water! This can be helpful in preventing ailments like stones in the kidneys.
4. They may help prevent colorectal cancer
Although this should be taken with caution, as with any ongoing research, there is a growing body of evidence that points to some protective effect of carrots against cancer. The American Institute for Cancer Research explains that this is also thanks to the fact that they are a non-starchy vegetable that's rich in carotenoids and other phytochemicals. A 2020 study published in the Nutrients journal and based on a cohort study of more than 57,000 Danish people found that self-reported intake of 2 to 4 carrots or more a week was associated with a 17% decrease in risk of colorectal cancer.
Keep in mind, though, that it's highly unlikely that there's any single food that can prevent cancer on its own, and a diet that's healthy in its entirety should be your priority, as Cancer Research indicates.
Allergies
No food is perfect and while carrots are generally safe and advised to most people, depending on your history and conditions you may have to talk to your doctor before consuming them. In this case, the main concern against carrots would be allergies that some people have.
On the other hand, moderation is always advised, and excessive consumption of carrots is known to cause a condition —carotenemia— where the skin turns yellowish, as BBC Good Food notes, as well as neutropenia, where the number of white blood cells is reduced.